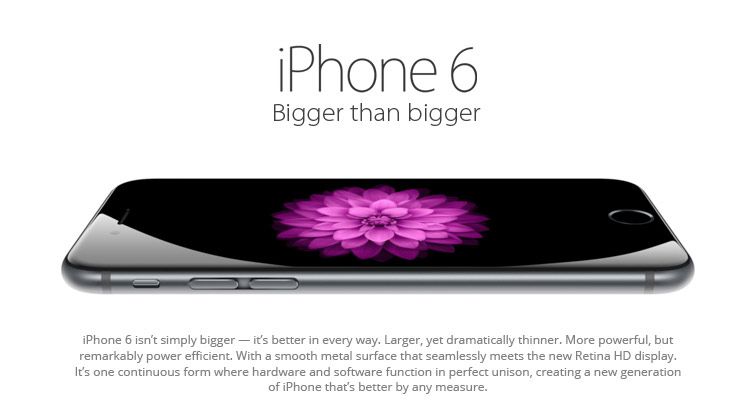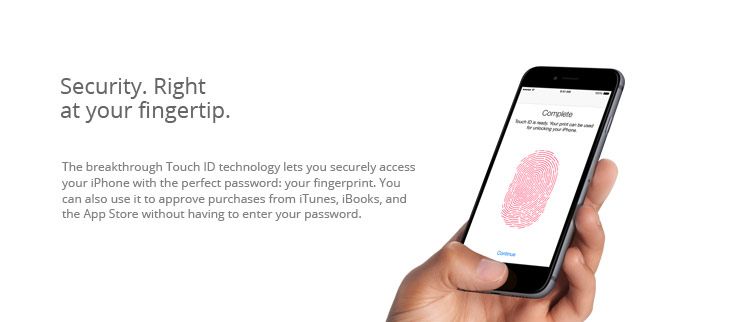 Apple iPhone 6 plus, with most advanced multi-touch display, finally pervades the Indian mobile bazaar. A seamless blend of art and entertainment, the body of the Apple's 3G iPhone 6 plus is made with anodised aluminium, stainless steel and polished glass, giving it a smooth surface. On the one hand, where the large 5.50 inch capacitive LCD touchscreen amuses you with innovative messaging and gaming technologies, there on the other side, the most advanced operating system – iOS 8.0, gives you access to creative content sharing.
5.50 inch Touchscreen LCD Display
First and foremost feature, that makes Apple iPhone 6 plus different from Apple iPhone 6, is the 5.50 inch capacitive touchscreen LCD display. The active, coloured and backlit display is comparatively much bigger and that is why it gives you an awesome messaging and gaming experience. Moreover, the screen shows the images and videos using the 16M colours with a very high resolution of 1080x1920.
Security Touch ID Technology
The great Security Touch ID Technology in Apple iPhone 6 plus is one the best feature that secures you from an unwanted access to your phone. In other words, the Security Touch ID Technology uses your fingerprints to lock your phone. So with this updated lock technology, you can be sure that no one is going to have access to your phone, until you allow it.
1 Year Apple India Warranty
Apple iPhone 6 plus is available online at Snapdeal.com at a most attractive price. Buy online Apple's smartphone with the most advanced features and you get along 1 year Apple India warranty. The warranty assures you of free services and repair against any sort of manufacturing defects. No matter, where in India you are, you are free to visit any of the Apple service centres in your proximity.