Samsung Galaxy S6
With the external body made from all glass and metal, Samsung Galaxy S6 is a paradigm shift from its traditional approach to its five generations of Samsung Galaxy flagship models. It looks delicate but is framed with Gorilla Glass 4 and thus, is sturdy and offers foolproof protection against accidental damages and scratches. It is new-age smartphone from Samsung and it is the version 2.0 of everything, be it hardware, specs or features.
Display
Samsung gives you 5.1"super AMOLED screen with 577ppi in this flagship model. Welcome to the bright, clear display that Samsung prefers to call, immersive viewing experience.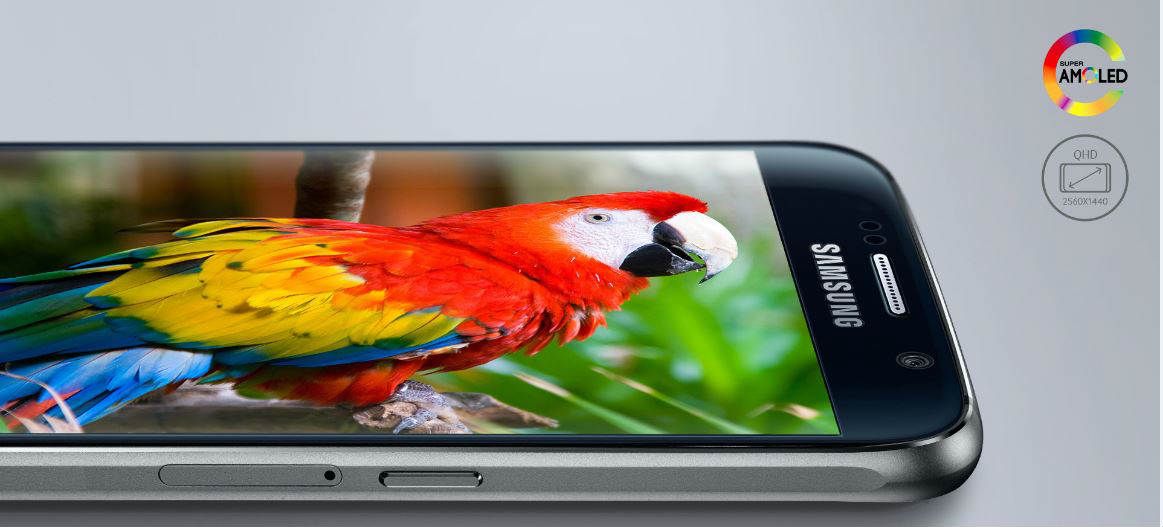 Performance
Fitted with an Octa-Core 64-bit Exynos processor, Samsung Galaxy S6 gives you smooth and glitch-free performance to let you multi-task your way on. It is one of the most powerful processors and truly lives up to the fame.

Operating System
Equipped with Android 5.0.2 Lollipop and TouchWiz interface, Samsung Galaxy S6 takes away the crowd of various "junk" apps and refines it for you. As a result, you get a classic interface that your mind develops a liking for and fingertips get accustomed to in no time.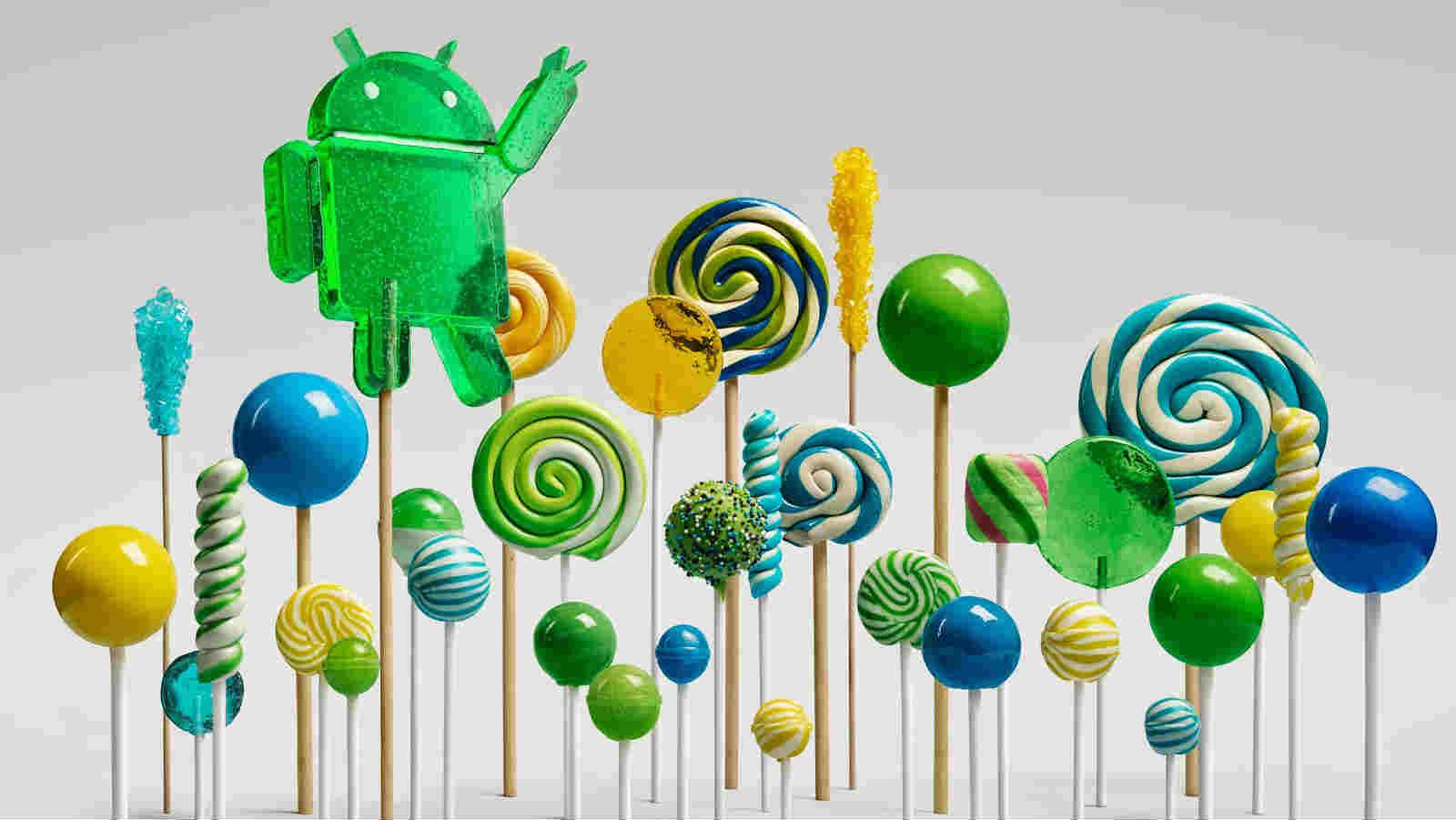 Design
The Samsung Galaxy S6 is made of matte aluminum frame and fixed with Gorilla Glass 4 on both sides. The traditional design of Samsung smartphone is still prominent, though the usability and weight take the spotlight here. Weighing just 138 grams and with 5.1" screen, it properly fits into your pocket and palm.
Camera
The Samsung Galaxy S6 brings in 16MP rear camera onboard that rolls in features like optical image stabilization, Auto HDR, 4K video capture and IR white balance detection. The front camera of 5MP with 120 degree wide-angle lens is a sure delight for the selfie-lovers.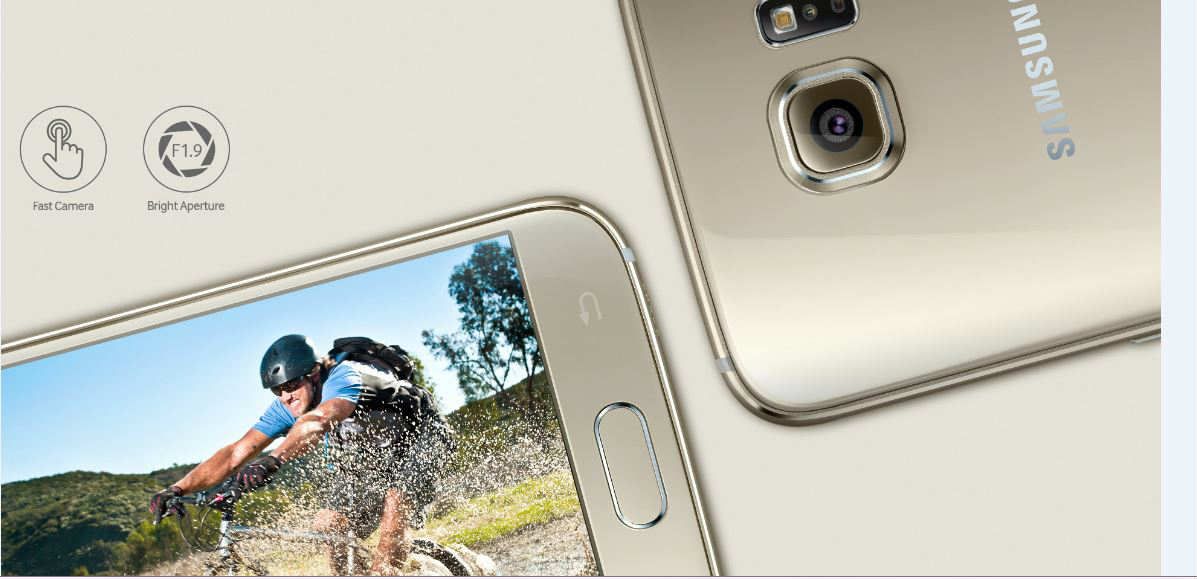 Shots of Colors
Add a dash of pop colors to your digital life with the different color variants of Samsung Galaxy S6. Pick your latest android smartphone from reflective colors like topaz blue, sapphire black, white pearl and platinum gold. The reflective rear panel is embedded with lights that can be customized for up to five contacts and glow up when the assigned caller calls or sends messages.
Storage
Choose your pick from various fastest flash memory drive options offered in the capacity of 32GB / 64 GB / 128 GB storage. Users can also avail OneDrive Cloud storage of 115GB for two years completely free of cost.
Connectivity
Samsung Galaxy S6 is WiFi enabled and has NFC capabilities. It also integrates USB 2.0 and Bluetooth 4.0 for peer-to-peer transfer.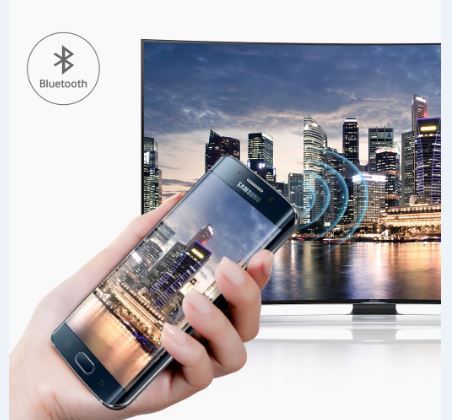 Battery
With 2,550mAh battery, the Samsung Galaxy S6 takes you through the day. The Ultra Charging Mode keeps the smartphone alive and kicking even when the battery has reduced to just 10%. Switch to Fast Charging Mode to juice up the battery level to 50% in straight 4 minutes. The Samsung Galaxy S6 sits prettily in the wireless charging dock and gives you freedom from the wires in true sense.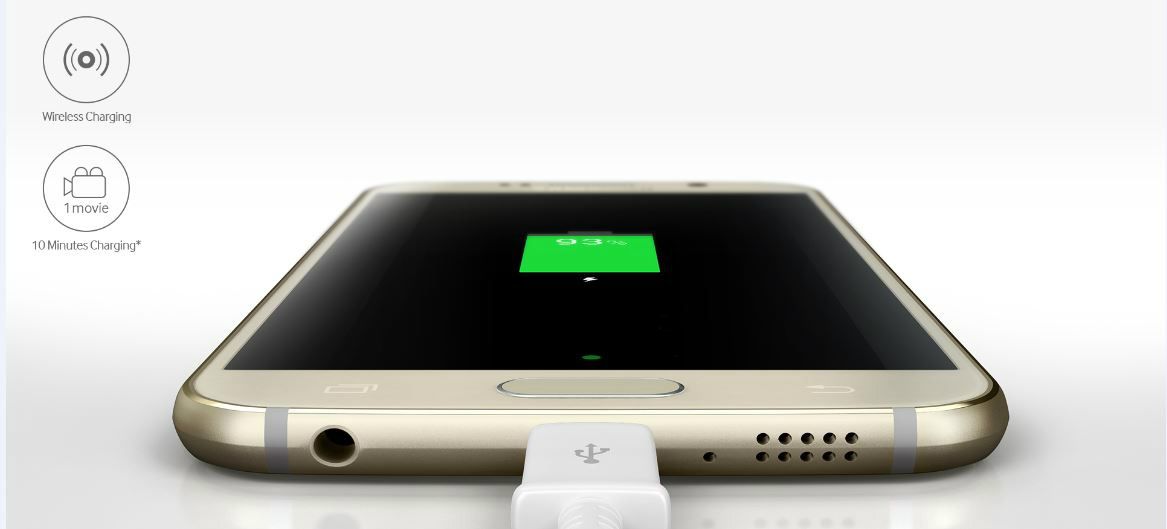 Sensors
The Korean flagship device is equipped with a pack of sensors such as Accelerometer, Geo-magnetic, Gyroscope, RGB ambient light, Proximity, Barometer, Hall Sensor, Finger Scanner, Heart Rate Monitor.